Vegan "Chicken" Filo Parcels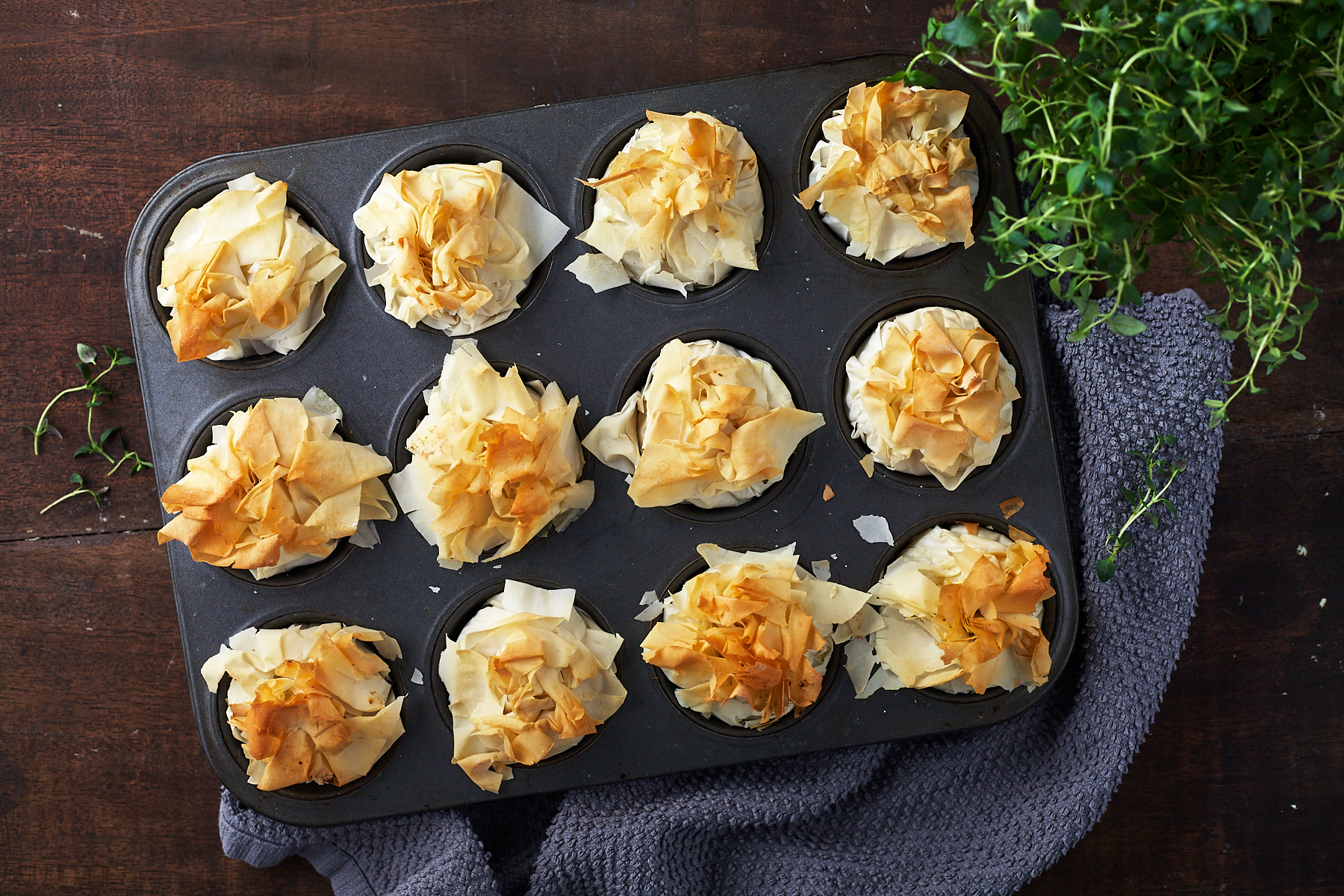 This recipe came about completely by accident for me. I had recently made a spanakopita pie and had completely overshot the amount of pastry I needed so ended up with a fridge full of filo! As I'm on a bit of a health kick at the moment and cutting back on the sugar I immediately pushed the image of gooey chocolate and vanilla dusted parcels to the back of my mind and embraced the idea of going savory. I have been meaning to share my new creamy white sauce with you for some time now (it's the bomb!) and thought that I could perhaps incorporate it into this pastry recipe for you. So here we have it, creamy chicken parcels the vegan way. Yum!
Serves: 6 People (2 each)
Ingredients
250 g shop bought filo pastry approximately 12 sheets
3 cloves chopped garlic
1 tbsp olive oil
1/3 cup water
1 vegetable stock cube check it's vegan
300 g soya chicken or Quorn
Juice of 1 lemon
500 g soya yoghurt
1 tsp dried sage
1 tsp dried thyme
1 tsp dried oregano
1 cup frozen peas
1 tbsp nutritional yeast
1 cup grated vegan cheese
1 tbs butter melted for the pastry
season to taste
You will also need a 12 hole muffin tray and a pastry brush.
Instructions
Method for the mixture:
Fry the garlic and the soya chicken pieces in the olive oil for 2 minutes
Add the water but be very careful as this will fizz and spit
Crumble in the stock cube, squeeze in the lemon juice, add the dried herbs and frozen peas and cook for a few minutes until the liquid has reduced down
Now add the soya yoghurt and gently heat through
Finally, add the nutritional yeast and vegan cheese and stir through until melted and combined
Set aside to cool a little. At this point, I cut my soya chunks slightly smaller as they were very large but it will depend on what brand you buy whether you need to do this stage
To make the parcels:
Preheat the oven to gas mark 4/350f
Cut your pastry sheets into squares or rectangles that are larger than your muffin tray holes. (Have a practice with one sheet first before cutting the rest as its surprising how large the squares need to be to hold the filling and have enough left for a twist at the top.)
Melt your butter for the pastry
Grease your muffin tray with a brush of the butter
When your mixture has cooled start building your parcels
Add your first square into the bottom of your first hole and then brush with melted butter
Layer another sheet of pastry on top of your first but this time pop it in at a different angle
Repeat this process until you have 4 layers of pastry and butter
Then add a spoonful of your soya mixture into the parcel
Twist up all of the edges into a Santa sack and brush with a little melted butter
Repeat for all 12 and then bake in the oven for 30-35 minutes. (Turn occasionally to ensure an even bake.)
The filling to this pie also works really well as a pasta sauce or a pasty filling. Turning vegan needn't mean the end to comfort food. Sometimes you just crave the creamy, cheesy meltiness (it should be a word!) of yesteryears and I'm so happy to share this with you so that you too can get your goo on! I know this is a pretty short blog post today but sometimes simple is better. Enjoy!