Sweet Potato Ginger Cake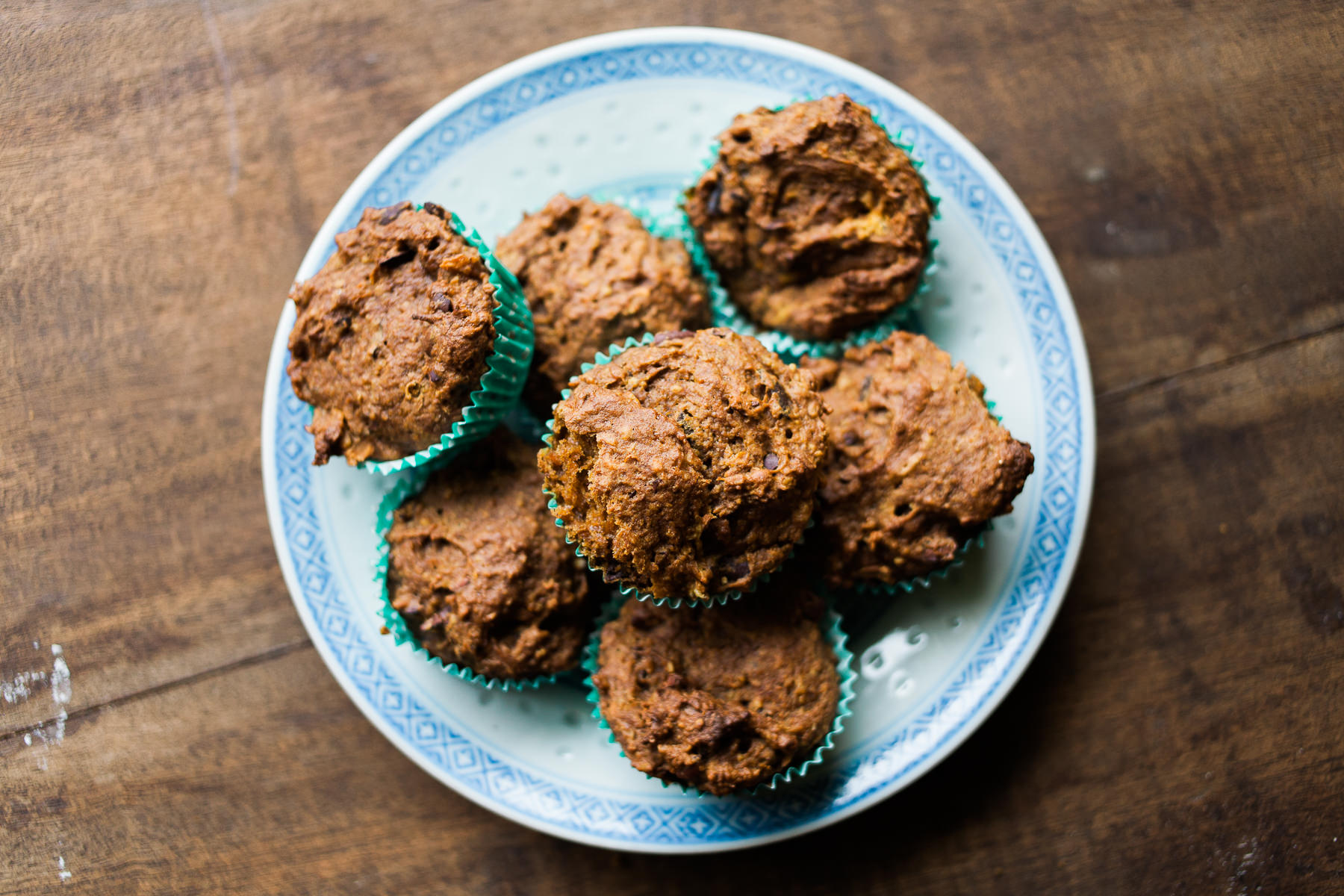 Ok so I had one sweet potato to use up and so I thought 'What can I make with just one potato?' I was truly stumped on this one as I'd made it my mission to run down the cupboards and freezer and use up what foods we had left before buying more. However, one potato between four of us was just not happening. Then I had a light bulb moment….cake! Yes, you heard me right, I just said potato in a cake. (Trust me on this one it really does work.) These yummy little sticky cakes are very similar to a traditional Jamaican ginger cake. (Minus the rum, unfortunately!) I think they would lend themselves perfectly to being served up warm with vegan vanilla ice cream and agave syrup drizzled on the top. They also worked really well as breakfast muffins which is how we ate them….all. Yum!
Ingredients
2 tbs flax seed meal
6 tbs water
1 cup cooked, mashed sweet potato
¼ cup molasses
½ cup firmly packed brown sugar
½ cup vegetable oil
1 ½ cups self-raising flour
1 tsp baking powder
1tsp bicarbonate of soda
3 tsp ground ginger
2 tsp cinnamon
3 tbsp cacao nibs (optional)
Method
Mix the flax and water to make up your 'egg' replacement
Mash your sweet potato until smooth
Then chuck everything together in a big bowl and stir until blended and smooth
Place into cupcake cases in a patty tin and cook on gas mark 4 177C/350F for 20 mins.
You could adjust this recipe to get new and exciting results simply by adding any dried fruit, seeds or nuts to add some yummy texture. Voila!