Creamy Avocado Pasta Sauce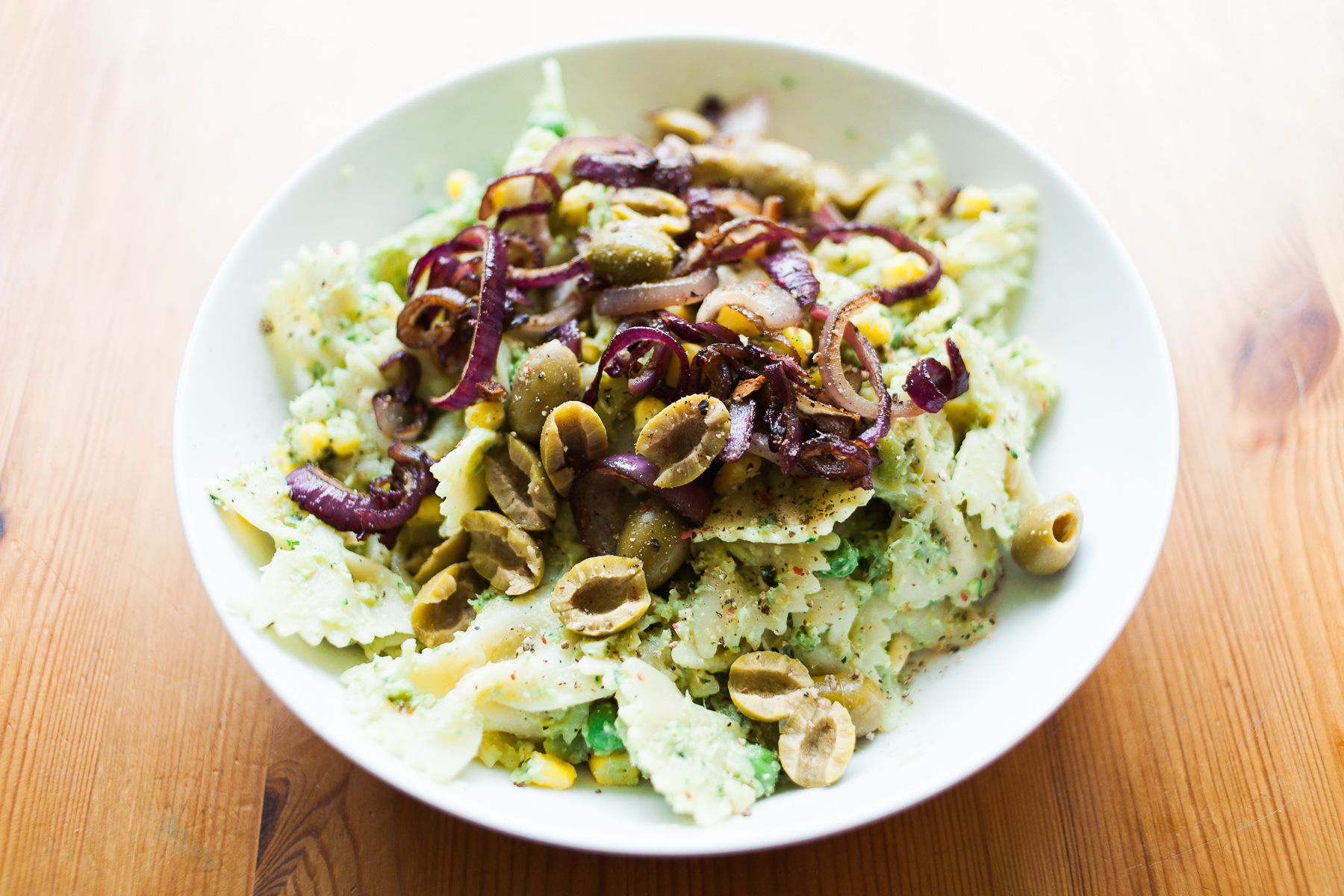 He may be small and green….but he does avocado! (Have a car though?)
Sorry, probably not the best way to start a very serious and grown-up post about a very delicate and aromatic pasta sauce but hey ho. You guys know me better than that by now!
Yesterday was a non-day. Do you guys ever have those? The type of day when you achieve nothing yet you've not stopped all day? That meant yesterday was a pasta day and with so little in the house I had to get creative and make up a sauce pronto!
So I came up with this totally delicious sauce.
Serves 4
Ingredients
3 small or 2 large avocados (any variety)
5 bulbs of garlic
2 courgettes
Juice of 2 lemons
2/3 cup pine nuts
1 tbs nutritional yeast
1 tsp Himalayan pink salt (or your preferred salt)
Several grinds from your pepper grinder
A little filtered water to loosen (optional)
1tsp olive oil for frying
Instructions
Roughly chop the courgette and fry in the oil. I used my cast iron pan to add valuable nutrients to the dish.
When it's almost browned add the garlic bulbs that have been roughly chopped and soften. Then remove from the heat. (If you're cooking in an iron pan pop the ingredients into a bowl to cool otherwise the heat from the pan will continue cooking them)
Prepare the avocado by removing the skin and stone.
Add all the ingredients into a grinder/chopper/blender and wizz for 15 seconds. You may need to scrape down the sides and wizz again. If it's too thick to blend then add some filtered water to loosen. (You won't need much.) I wanted a few chunks left in the sauce for texture but you could blend until smooth if you prefer.